How You can take part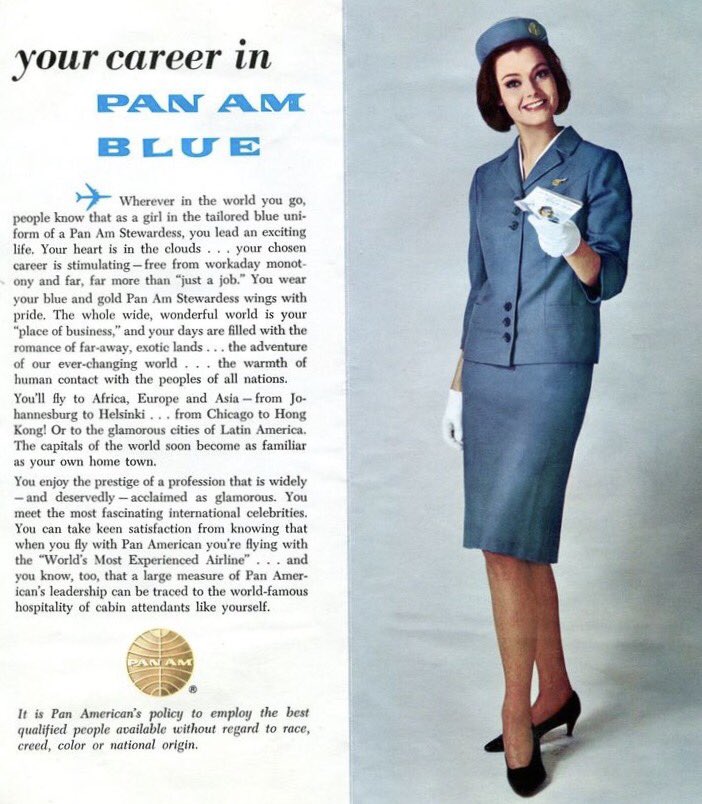 Courtesy Twitter FlyPanAm
The PAN AM World DocuProject "Sharing Your Experience" is to document this by two means: Interviewing those who worked at Pan Am's bases and hubs worldwide and documenting the history of these bases and hubs.
We are happy to have the PAN AM Historical Foundation as well as the PAN AM Museum Foundation "on board".
Lauching this project, now, is exactly the right  time:
The PAN AM Historical Foundation is well established, the PAN AM Museum Foundation opened its doors with the PAN AM Museum at Long Island, New York, in December 2016, and PanAmers  around the world are keen to share their experiences  and preserve them for the long haul. And the technical developments of the last years make it much easier.
We plan to document and release the PanAmers' interviews and bases' history with their staff online and with strong co-operation partners like the PAN AM Historical Foundation, the PAN AM Museum Foundation, and other Museums as well.
Technical development: ready for the  project's "inauguration flight" now
We have seen enormous technical developments over the last years which include filming as well.
You can make an interview in written form only or as a brief video (just 4 to 5 minutes) even with your smartphone and tablet nowadays.
These developments enable us to proceed much easier with the Pan Am Interview Project Worldwide than e.g. Steven Spielberg's Shoa Foundation when they started with their project in the 1990s. Why? Because in those days they needed highly skilled film crews with high cost equipment and had high expenses due to their travelling film crews.
You are a PANAMer and want to Take Part?
We now can use the wide spread internet to contact those who want to be interviewed, as platform of coordination and briefing for those interviewing and for step-by-step documentation and releases.
Do you want to know more:
How You can help to preserve your own experiences as well as of others?
We have therefore set up Interview Concepts and Guidelines, useful tips, aids and other features also in form of downloads with the "PAN AM World DP Crews" LOG IN  and "Crew Briefing Room" as well as a personal "check in counselor".
This all ensures a certain structure, content and red line for an excellent outcome of this project and makes it much easier for all: the interviewer, the interviewed and for documentation and releases. This all simplifies the realization as well as its quality, and makes it much easier to proceed with this worldwide project.
Do you want to be interviewed?
Or do you want to interview?
Your PAN AM Crew Briefing
You will get Your personal crew briefing
about the PAN AM World DocuProject
"Sharing Your Experience":
Your Crew Briefing Room
PAN AM Crew LOG IN
Do You want to know more how You can partake on the Project?
You can LOG IN and get more details.
Join the PAN AM World DP Crew, now,