PAN AM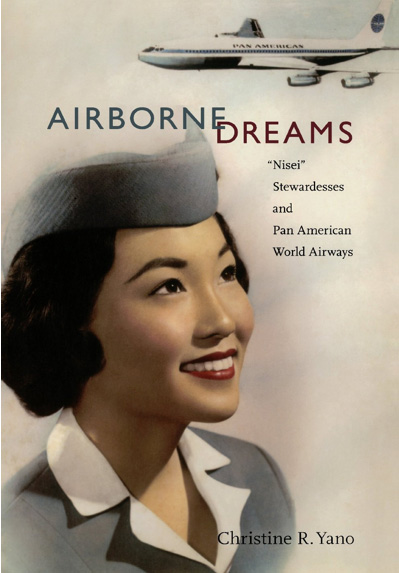 In 1955 Pan American World Airways began recruiting Japanese American women to work as stewardesses on its Tokyo-bound flights also as part of its round-the-world flights. Based in Honolulu, these PANAMers were known as PAN AM's "Nisei".
Asia
East Asia
People's Republic of China - Beijing, Shanghai, Guangzhou, Chengdu, Changsha, Chongqing, Hangzhou, Qingdao, Shenzhen, Shenyang, Wuhan, Xi'an, Xiamen
Hong Kong
Japan - Naha, Osaka, Tokyo Main Asian Technical Hub
South Korea - Seoul, Busan
North Korea - Pyongyang
Mongolia - Ulan Bator (now Ulaanbaatar)
Taiwan, Republic of China - Taipei,[15] Kaohsiung
Indian Subcontinent
Southeast Asia
Indonesia - Denpasar, Jakarta
Philippines - Cebu, Manila
Singapore
North Vietnam - Hanoi, Nha Trang
South Vietnam (now Vietnam) - Saigon (now Ho Chi Minh City)
Thailand - Bangkok
Oceania
American Samoa (United States) - Pago Pago
Australia - Melbourne, Sydney
Fiji - Nadi
French Polynesia - Papeete
Guam (United States)
Kiribati - Kanton Island (Trans-pacific stopover)
New Caledonia (France) - Nouméa
New Zealand - Auckland
Wake Island (United States)
PAN AM's India base: Mumbay
PAN AM's Indian based crews operated B-747 flights from Mumbay to Karachi continuing to Frankfurt, Germany.
PAN AM crew, Indian base (1985)
Rohit Lakhanpal, based with PAN AM at Mumbay:
"Most of us were acquired by Delta and flew till 2006 when then they shut the Bombay base down."